About MAXIS PHARMACEUTICALS
MAXIS PHARMACEUTICALS (A DIVISON OF MDC PHARMACEUTICALS LTD) of Companies is a research-based global company with its main focus on pharmaceuticals. It is one of the largest pharmaceutical company in India and among the leaders in the world. MAXIS discovers, develops, manufactures and markets broad range or superior products to strive toward better health for individuals and progress in medicine. We are looking for PharmaFranchiseeEnquiries. MAXIS is focused on CSR- one of MAXIS most important management challenges - because the company understands that corporations are vital members of society. MAXIS interpret CSR activities as "building a rapport with stakeholders and enhancing corporate value by strengthening and developing the twin strategic pillars - economic value and social value."
CEO message
Our vision is to become an advanced technology & research based Contract Manufacturing pharmaceutical company and to emerge out as a intellectually strong player in domestic as well as in international market.
We work on the motto "Better Health For Everyone". Our company is committed to provide best quality pharmaceutical products at affordable prices to the community with a view to help bring down the healthcare costs.
To achieve success in contract manufacturing, we move ahead, we are determined to capitalize on the new opportunities based on our strong fundamentals of innovation, entrepreneurship. We remain committed to enhancing the values as we actively pursue our strategy of growth through organic and inorganic means.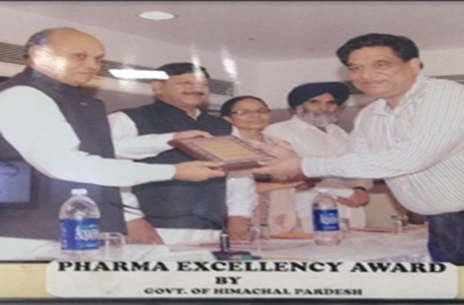 The following are our key-points at our infrastructure:
Eco–friendly Design of building & premises
Sanitation
Fully Computerized and Controlled HVAC System
Water & Steam system
Environment monitoring
Manufacturing process Records
Personnel
Our Quality Control
Our team is well qualified & experienced in the field of pharmaceutical Industry. Our core strength of the company is our team of pharmacists, microbiologists, chemists, pharmacologists, physicians, business administrators , coordinators and various other staff members'
We in MAXIS Group Assures our client at each and every step. To ensure that our range stands tall on the quality parameters, we have framed a well-defined quality management system, which is based on defined industrial standards.
Our areas of operation comprising procurement of the best raw materials, optimum manufacturing technology, precise delivery of the customer's requirements – therefore, ensuring a rapid penetration of both domestic and global markets. We have a experienced & qualified staff. We have our own R & D department which helps our client in assuring the best quality products manufactured by us in a hygiene environment.
A number of pharmaceutical companies are operating in the market then why us can be raise in anyone's mind. many pharmaceutical companies are operating in the industry. Following reasons as are mentioned below for why MAXIS Group stand in front of everyone else:
Long experience and extensive knowledge of industry
Continuous R&D to develop more effective and improved Pharma products
Competitive prices
Timely deliveries
High quality products
Customer focused approach
Proven ability in successful execution of small as well as bulk orders
High Standard of packaging, Most of the products are in Alu-Alu Packaging
Management Mission "We strive toward better health for individuals and progress in medicine by developing superior pharmaceutical products" Working closely with the medical profession, the MAXIS Group contributes to the health of individuals and to the progress of medicine by adhering to our mission of creating superior pharmaceutical products and offering top-quality services.
To more effectively achieve our goals and mission, we pledge to apply all our assets, both fiscal and intellectual, to realizing even greater possibilities with new pharmaceutical products, concentrating on our pharmaceuticals business and enhancing the lives and health of individuals.
Maxis aims to become: A multinational company, driven by research and development, which leads the world through its unique strengths. We aim to become a company that stands in the forefront of contributing to progress in medicine and to society as a whole. We will accomplish this goal by building on the foundation of our many years of work in the pharmaceutical industry -- in research and development, production, and sales -- through which we have developed world-class capabilities. A company with highly integrated global operations.
We aim to become a company that takes maximum advantage of the integration of its worldwide operations. This will be accomplished through close cooperation among marketing, production, development, research, alliances, and patents. At the same time, we aim to build an operational structure that emphasizes speed and efficiency, based upon the rules and strategies that integrate our entire group.
A company that meets the needs of people around the world through superior products and services. We aim to become a trusted company that meets the needs of the medical profession as well as individuals who seek to improve their health. We will do this by strengthening our R&D pipeline through our own research and development functions, plus strategic alliances, which will enable us to provide the world with superior products and services.
A company that grows together with its shareholders and other stakeholders. We aim to become a company that constantly grows in step with its stakeholders. We will accomplish this by strengthening our relationships and building trust with all stakeholders, including shareholders, business partners, and local communities, and by contributing to society at large through our business activities.
An energetic company that attracts and retains well-qualified personnel from all over the world. We aim to become a company that takes maximum advantage of the capabilities of its work force. We will do this by creating a corporate climate that is appealing and encouraging to skilled and ambitious individuals. This will entail preparation of a global personnel program that, first and foremost, fairly evaluates and rewards employees for the results they achieve.